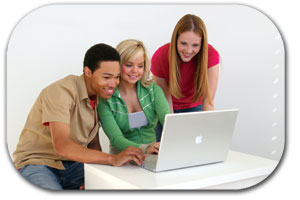 On Line Drivers Education
Welcome to the premiere online driving school classes available. Our online drivers ed course is DMV approved and designed to better educate teens with driving safety, rules of the road, and interactive driving lessons. Find out what thousands of students have already come to know, CA Web Driver's Ed is the best when it comes to earning your license or permit!

Why an online driving school is right for you: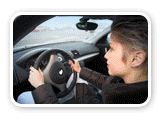 Our Course is Self Paced
With our online driver's ed course, getting your permit has never been easier. You are allowed to take as little or as much time as you need to finish. Want to take the course all in a series of days? No problem. Are you busy with school, sports, or other extra curricular activities? Not an issue - you can take the course in sections over several weeks or even months. It's entirely up to you how long your online driver education experience will take!

Additional Driver's Ed Resources
Most driving schools stop their services after meeting the bare minimum requirements. Not CaliforniaWebTrafficSchool.com - we keep going and going. We've got online driver's ed games, Drunk Driving awareness programs, ambassador programs, monthly contests and prizes, and driver's ed videos! get it all at CA Web Traffic School.

DMV Approved Drivers Ed Course
When it comes to drivers education courses, there are two choices: DMV Approved or NOT DMV Approved. With CaliforniaWebTrafficSchool.com, you are guaranteed that our online driver's education class is not only DMV approved, but actually goes above and beyond the minimum requirements needed to fulfill your 30-hour equivalent driver's education requirement.

A Full Service Driving School
Get it all! We're not only a leading provider when it comes to online driving classes but are also a professional driving school offering behind the wheel lessons in select areas throughout the state. Our driving school fleet is powered by hybrid vehicles like the Toyota Prius and the Ford Escape hybrid. And our licensed and highly trained instructors are the best in the business.



Don't Chance it When it Comes Your Teen's Safety
CaliforniaWebTrafficSchool.com has teamed up with the leader in the Online Drivers Ed business: www.DriversEdDirect.com. When you choose CA Web TrafficSchool, you get on line Drivers Ed for cheap along with the DriversEdDirect.com guarantee - the best DMV approved online drivers education courses available - now that's Drivers Ed you can count on!